| | |
| --- | --- |
| | |
Obama: African-American museum helps tell fuller story of America
Cable News Network (CNN)
2016-09-24
Eugene Scott, Politics Reporter
Suzanne Malveaux, National correspondent
Kevin Bohn, Supervising Producer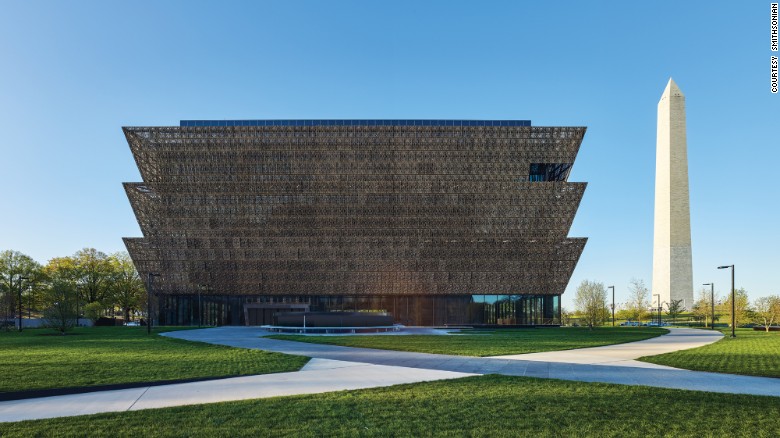 Washington (CNN) President Barack Obama said Saturday that the new Smithsonian museum devoted to African-American history elevates the often-overlooked impact of black Americans and will help others better understand the breadth of the American story.
"This national museum helps to tell a richer and fuller story of who we are," Obama, the first African-American president, said at the National Museum of African-American History and Culture.
"By knowing this other story we better understand ourselves and each other. It binds us together. It reaffirms that all of us are America, that African-American history is not somehow separate from our larger American story," he added. "It is central to the American story."
Saturday's opening ceremony for the museum also was attended by civil rights icon Rep. John Lewis, former Presidents George W. Bush and Bill Clinton and Chief Justice John Roberts. Thousands are expected to have descended on the National Mall this weekend to celebrate the museum's opening…
Read the entire article here.
Tags:
Bill Clinton
,
Cable News Network
,
CNN
,
Eugene Scott
,
George W. Bush
,
John Lewis
,
John Roberts
,
Kevin Bohn
,
National Museum of African-American History and Culture
,
Suzanne Malveaux