| | |
| --- | --- |
| | |
A Black Female Astrophysicist Explains Why Hidden Figures Isn't Just About History
Gizmodo
2017-01-17
First, it beat Star Wars: Rogue One. Now, for the second weekend since its wide-release debut, Hidden Figures—the true story of three black female mathematicians at NASA—is number one at the box office. It's raked in roughly $6o million so far, and counting.
The inspiring story of Katherine Johnson, Mary Jackson, and Dorothy Vaughan has reenergized the ongoing conversation about the importance of inclusivity in STEM. Though we've long done away with the Jim Crow laws depicted in Hidden Figures, black women in are still notoriously underrepresented in mathematical sciences, including physics. A quick look at the numbers proves it: between 1973 and 2012, 22,172 white men received PhDs in physics. Only 66 black women did.
Dr. Chanda Prescod-Weinstein was one of those women.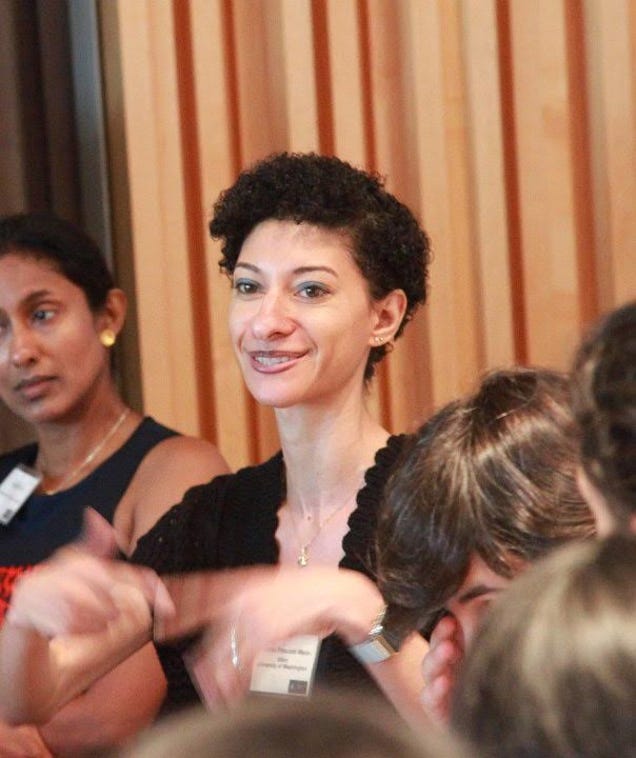 Chanda Prescod-Weinstein Image Credit: GR21 LOC
In 2010, Prescod-Weinstein became the 63rd black American woman to ever earn a PhD in physics, from the Perimeter Institute at the University of Waterloo in Canada. Now, as a theoretical astrophysicist who's worked at MIT and, more recently, the University of Washington, she is an advocate for black women and non-binary people in STEM…
Read the entire interview here.
Tags:
Chanda Prescod-Weinstein
,
Dorothy Vaughan
,
Gizmodo
,
Katherine Johnson
,
Mary Jackson
,
Rae Paoletta
,
STEM