| | |
| --- | --- |
| | |
The Problem With Football Is Not Colin Kaepernick
Shondaland
2017-09-28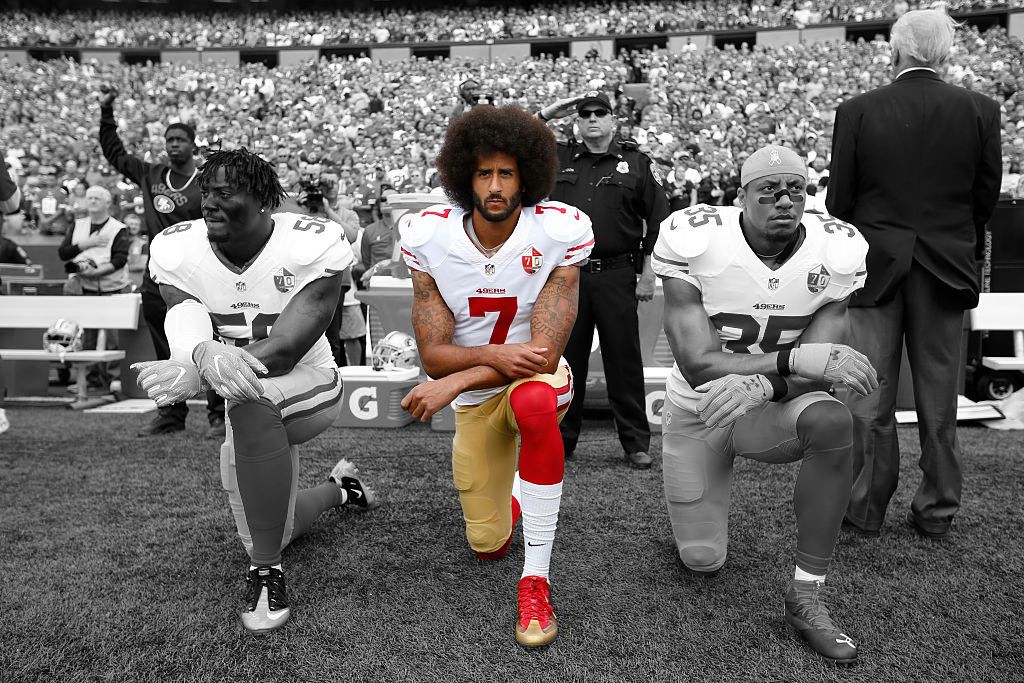 Getty
I was the only girl on my high school's football team — but I can no longer support the sport.
I was the only girl on my high school's tackle football team.
I grew up watching my father clap his hands loudly, and yell at the TV during NFL games. I remember sometimes falling asleep to that sweet sound. He knew very little about football when he immigrated to the U.S. from Jamaica in the 1950s for college. He and his roomates were some of the only black people on campus, and they were also on the university's football team. This is how my dad both learned the joys of black American culture, and developed his deep love of American football.
Eventually he ended up in Washington, D.C., where I was born. My white mom got full custody of my brother and me after our parents' divorce when we were still young, so I grew up desperate to find ways to connect with my dad. I would try to speak Patois — though he had lost his accent since college to avoid being constantly "otherized." I would try and learn factoids about the countries he visited in eastern Africa while searching for his roots and for a place with no racial or class oppression. But the single biggest gesture I made to try and gain my father's love — was to learn to love football…
Read the entire article here.
Tags:
Colin Kaepernick
,
Fanshen Cox
,
Fanshen Cox Digiovanni
,
football
,
National Football League
,
NFL
,
Shondaland
,
sports