| | |
| --- | --- |
| | |
Dealing with Everyday Racism as a Black Mom with a White-Passing Son
Broadly.
2018-03-14
Ndéla Faye
London, United Kingdom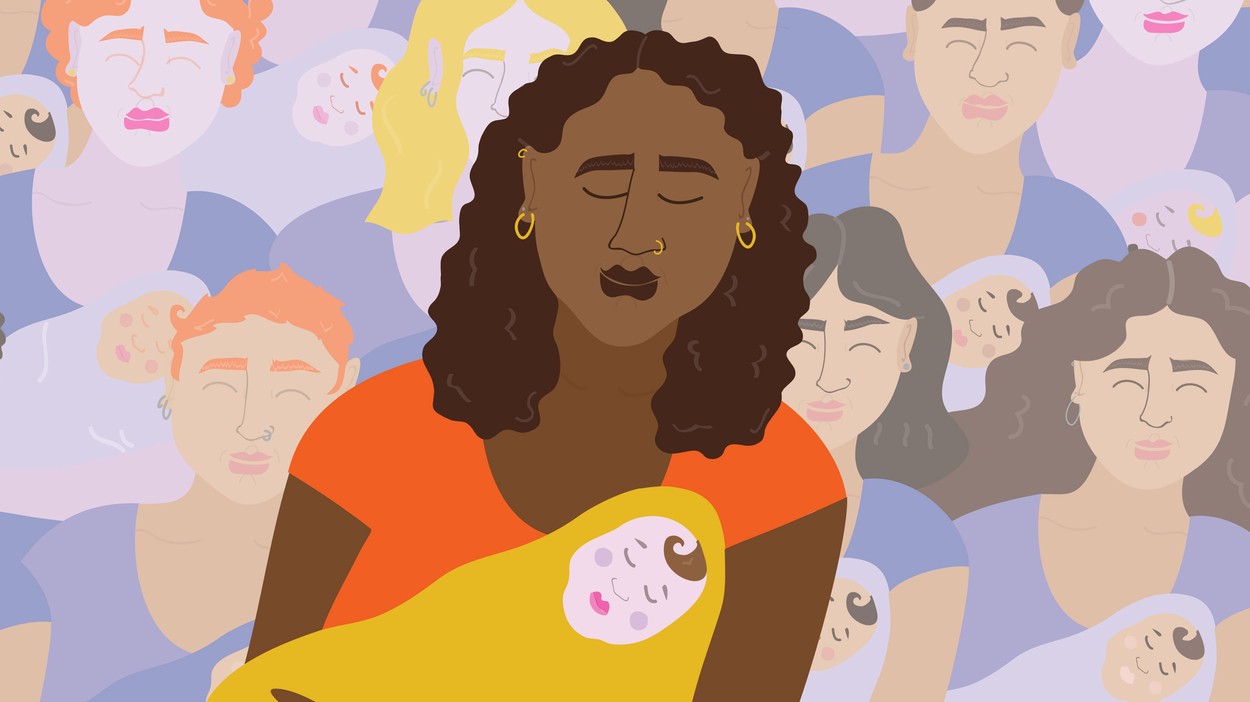 Illustration by Erin Aniker
Do they live far?" the woman asks me in the swimming pool changing rooms, nodding her head towards my son. "We live across the river, not far from here," I reply, not quite understanding the wording of her question. On my way home I realize that her choice of pronoun referred to my son's family—which she assumed I was not a part of. She did not think my child was mine. I bite my lip and wipe the tears from my eyes.
When white professor Robert E. Kelly's children interrupted his live interview on the BBC last year, many thought his Korean wife, visible in the background, was the nanny. The incident sparked a much-needed debate on stereotypes and racism, but the truth is this is part and parcel of many non-white mum's life. Having lived in London for more than a decade, where less than half the population identify as white and British, I have – perhaps naively – been lulled into the idea that people don't judge me based on the color of my skin. But since the birth of my child, I've been proven wrong time and time again.
I notice a shop security guard staring at my son, examining his features and trying to answer the big red question mark blinking in his head. "Are you looking after him for someone?" he blurts out. This time I'm unable to hide my anger. "No, I pushed him out myself," I reply curtly. I make a swift exit, accompanied by the awkward laughs and raised eyebrows of those who witnessed this unfortunate exchange. Swatting away microaggressions with an invisible bat has become part of my everyday survival.
Part of motherhood is being thrown into a whole new world, but as the mother of a "white-passing" child, I've been thrown head first into a place where a playgroup leader asks if I am my child's guardian—but immediately refers to my white friend and her white baby as "mom and baby." A place where an Irish woman corrects me on the pronunciation of my own child's Irish name. A place where I see people flinch with surprise as I nurse my son in public, and I wonder whether they think I'm a hired wet nurse, and keep smiling even though I feel like crying…
Read the entire article here.
Tags:
Broadly.
,
London
,
Ndéla Faye
,
VICE