| | |
| --- | --- |
| | |
She's Biracial, but She's Still Black: Reflections from Monoracial African American Parents Raising Biracial Children
Journal of Child and Family Studies
Volume 31, Issue 3 (March 2022) (Special Issue on Multiracial Families)
Published online 2022-02-22
pages 675–684
DOI: 10.1007/s10826-022-02263-8
Yolanda T. Mitchell, Assistant Professor of Human Development and Family Science
University of North Texas, Denton, Texas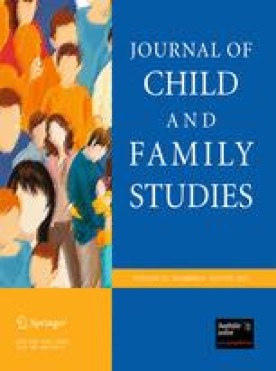 In this commentary, a scholar of Black families blends observations that emanate from her research with those arising within personal experiences. Applying a multicrit lens, she seeks to reflect on the experiences of monoracial parents in joint biological stepfamilies, raising biracial children. Her work draws upon heuristic analysis of African American parents raising biracial children in concert with monoracial Black children. Multicrit tenets of experiential knowledge, challenge to dominant ideology, racism, monoracism, and colorism, a monoracial paradigm of race, and intersections of multiple racial identities are applied to contextual environmental factors of socialization including racial profiling, parents' perception of their mixed-race child's personality and skin tone, and parental orientations toward mixed-race versus monoracial children. This study highlights relevant aspects in the development of mixed-race children including how they are perceived and how they encounter the world around them in an effort to help monoracial parents limit racial polarization and increase an understanding of multiple intersectional identities.
Highlights
Monoracial Black parents engage racial socialization as a protective factor in the development of their children.
Racial identity development is a central component of healthy identity development in biracial children.
Biracial identity development is influenced by contextual environmental factors such as family structure and parent racial socialization practices of monoracial parents.
Multicrit highlights the unique needs of multiracial individuals regarding experiences of race-ethnicity in the United States.
Biracial identity development techniques can be used to reduce racial polarization and inform a sense of shared racial identity.
Read the entire article here.
Tags:
Journal of Child and Family Studies
,
Yolanda T. Mitchell
,
Yolanda Twanette Mitchell