The changing categories the U.S. census has used to measure race
Fact Tank: News in the Number
Pew Research Center
2020-02-25
Anna Brown, Research Associate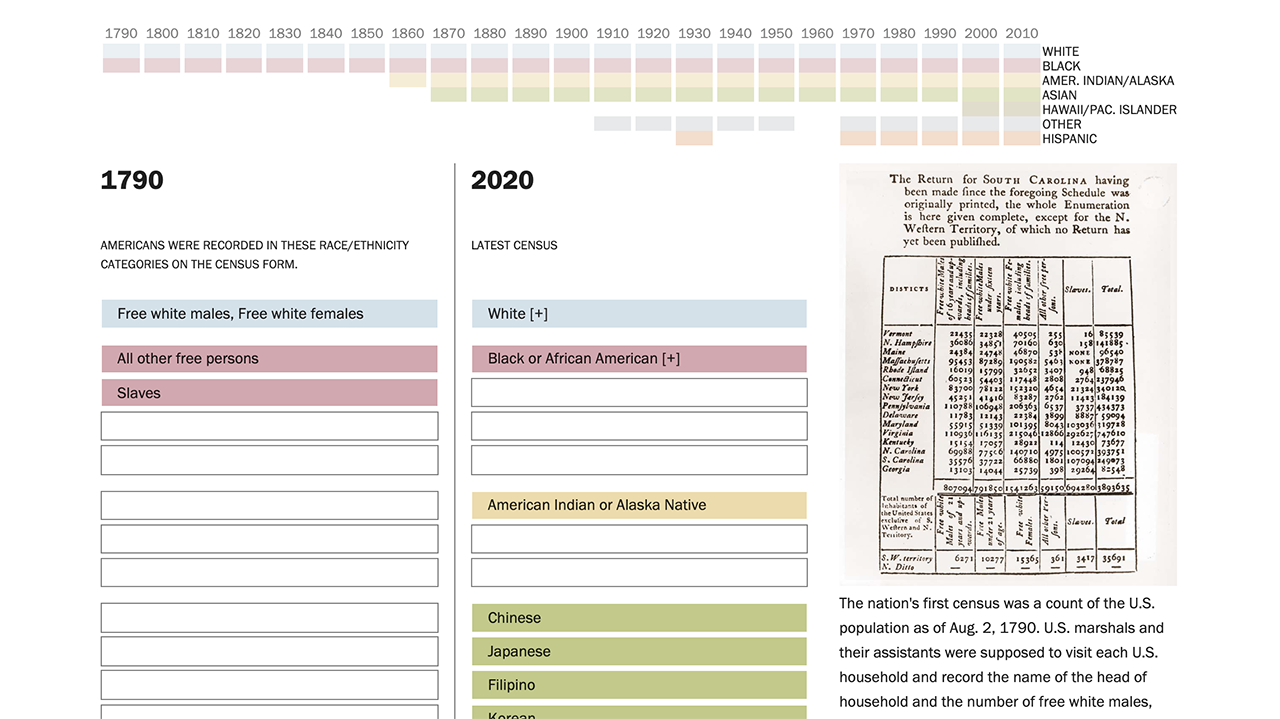 The varying ways in which the U.S. government has counted Americans over time offer a glimpse into the country's past, from the days of slavery to recent waves of immigration. Racial categories, which have been included on every U.S. census since the first one in 1790, have changed from decade to decade, reflecting the politics and science of the times.
It was not until 1960 that people could select their own race. Prior to that, an individual's race was determined by census takers, known as enumerators. And it was not until 2000 that Americans could choose more than one race to describe themselves, allowing for an estimate of the nation's multiracial population. In 2020, for the first time, the form asks respondents who choose white or black for their race to give more information about their origins – for example, German, Lebanese, African American or Somali…
Read the entire article here.
Tags:
Anna Brown
,
Fact Tank
,
Fact Tank: News in the Number
,
Pew Research Center
,
U.S. Census Bureau
,
United States Census Bureau