Chris Hughton: 'I have a thirst for knowledge. I won't always be a manager'
The Guardian
2017-04-28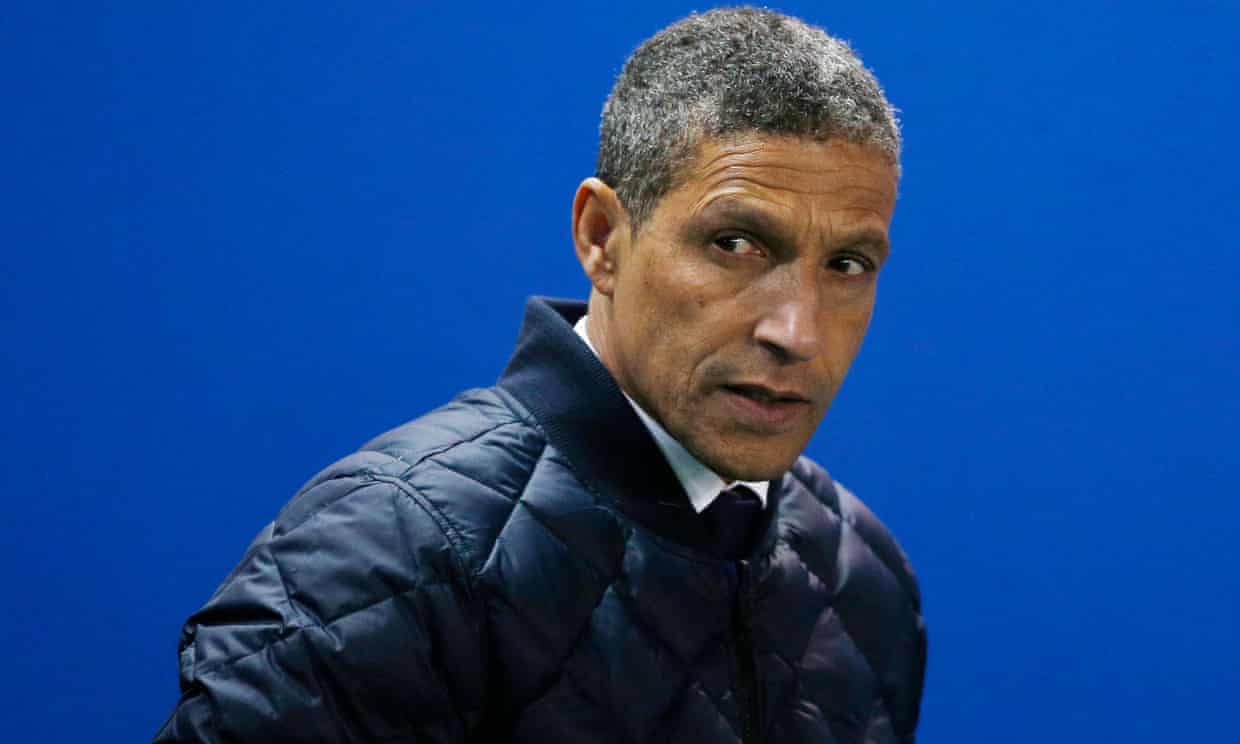 Chris Hughton says he is hoping to 'tweak the squad and make some improvements' before starting life in the Premier League. Photograph: Peter Cziborra/Action Images
In an exclusive interview, the Brighton manager talks about the 'shocking' imbalance between white and BAME managers in England and his hopes for Brighton in the Premier League next season
"'It is shocking and the more we speak about it, and reflect on it, the more it hits home that there's an incredible imbalance," Chris Hughton says as he addresses the grievous lack of black managers in English football. His only current managerial contemporary is Keith Curle, in charge of Carlisle United in League Two, and Hughton's quietly spoken words carry even more impact now that he has led Brighton & Hove Albion into next season's Premier League.
Brighton's inspiring promotion, after decades of strife in which the club became homeless, bankrupt and on the brink of losing their place in the Football League, was guaranteed last week. Their 58-year-old manager has two games remaining of this Championship season, starting with Bristol City at home on Saturday. But first, on a cold evening at the Amex Stadium, before his players participate in their annual awards, it is striking how he sidesteps beaming celebrations or personal vindication. Hughton, instead, confronts more important issues with a social conscience that is often missing from English football.
The "incredible imbalance" has long been, as Hughton says, "between those of ethnic backgrounds playing football, often at very good clubs, having good careers, being captains of their teams, and an absence in senior management. There have been some changes and it has been encouraging at academy and grassroots level – but still not at the top level. The game has a responsibility to redress the balance."…
Read the entire article here.
Tags:
Brighton
,
Brighton & Hove Albion
,
Chris Hughton
,
Donald McRae
,
England
,
football
,
Premier League
,
sports
,
The Guardian