Defying Categories: An Interview with Hollay Ghadery
White Wall Review
Toronto, Ontario, Canada
2021-09-13
Rosabel Smegal and Isobel Carnegie, Managing Editors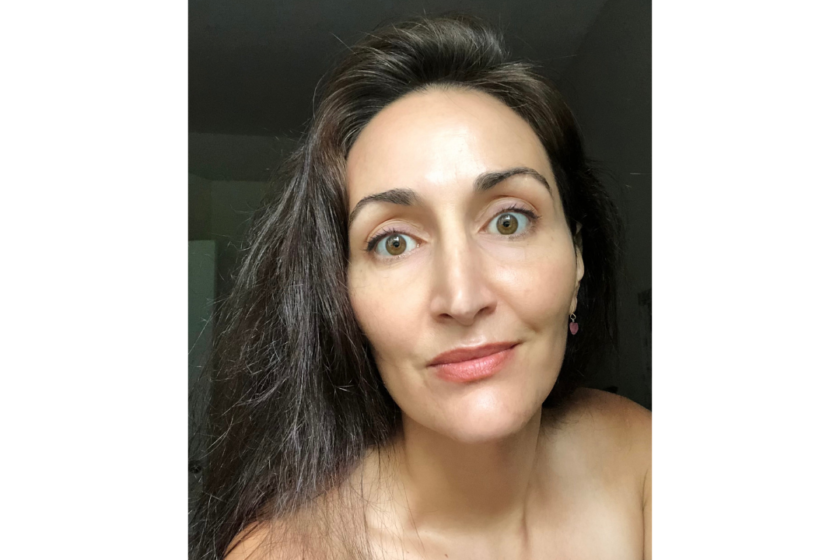 "A lot of people are saying I'm brave for writing this," Hollay Ghadery tells us, grinning through the screen. "But I wish it wasn't seen as so brave. I wish it was the way everyone was, or felt comfortable being."
Brave is just one of the words that Ghadery's memoir Fuse has been called since its publication by Guernica Editions in May 2021. Other words include: edgy, powerful, raw, and profoundly honest. Written in short, thematic vignettes, Fuse follows the experiences of a young woman of Iranian and British Isle descent growing up in a biracial and bicultural household in small-town Ontario. Ghadery is as honest as her prose is lyrical, unpacking her mental health journey and lifelong struggles with substance abuse, eating disorders, and anxiety. The memoir jumps back and forth through time as Ghadery tells powerful stories from her first (and only) night in a brothel to being unable to fluently communicate with her Farsi-speaking aunts and living with OCD. Meditating on the complexities of the biracial female body, Ghadery challenges traditional, clear-cut ideas about identity, motherhood, and family.
Ghadery studied English Literature and holds a Master's of Fine Arts in Creative Writing from the University of Guelph. For several years, she worked in freelance and corporate writing but now, as a mother of four, she devotes her time to writing creatively. Her poetry, short stories, and non-fiction have been published in various literary journals including The Malahat Review, Grain, Understorey, The Antigonish Review, The Fiddlehead, and Room. She has also written for White Wall Review, publishing a review of Anna Van Valkenber's Queen and Carcass in April 2021 that you can read here.
We were fortunate enough to sit down with Ghadery over Zoom this summer and chat about writing authentically, navigating Biracial Identity Disorder, and defying categories. Much like her memoir, she was open and honest and so willing to share…
Read the entire interview here.
Tags:
Hollay Ghadery
,
Isobel Carnegie
,
Rosabel Smegal
,
White Wall Review