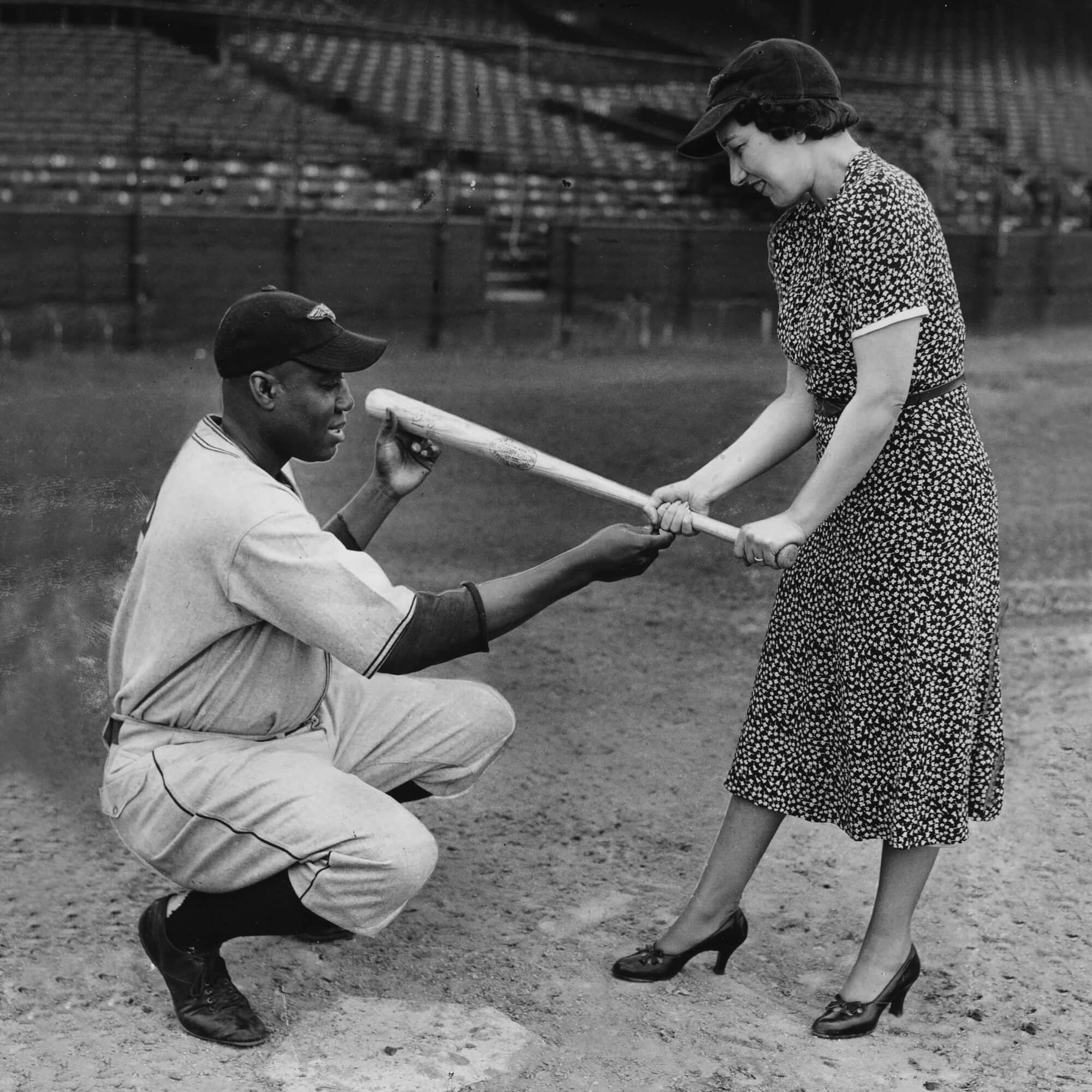 c. 1938. Wonderful image of Effa in a dress and wearing a Newark Eagles ball cap while being instructed on how to hold a bat by one of her players.
The most powerful woman in baseball
In the summer of 1947, the most powerful woman in baseball received a call from Bill Veeck, the owner of the Cleveland Indians. Veeck had spent the last five years scouting the Negro Leagues for the right ballplayer to integrate the American League and shortly after the Brooklyn Dodgers of the National League had broken baseball's color line by acquiring Jackie Robinson from the Kansas City Monarchs, Veeck set his eyes on Larry Doby of the Newark Eagles. However, whereas the Dodgers managed to acquire Robinson without paying a cent to the Monarchs, Veeck found himself in a very different sort of negotiation with the owner of the Eagles, Effa Manley.
Manley was born into a biracial family in Philadelphia in 1897. Her mother was a white seamstress who was married to a black man but had an affair with her white employer, leading many to believe that he was Manley's biological father. In any case, Manley was raised in a predominantly black community with a biracial identity like that of her siblings, and her ability to pass as either black or white enabled her to navigate both sides of the country's racial divide…
Read the entire article here.
Tags:
baseball
,
Ebbets Field Flannels
,
Effa Manley
,
Joe Swide
,
Joseph Swide
,
Negro League
,
New Jersey
,
Newark
,
sports