Rachel Dolezal's pick-your-race policy works brilliantly – as long as you're white
The Guardian
2017-03-27
Claire Hynes, ‎Tutor in Literature and Creative Writing
University of East Anglia, Norwich, Norfolk, United Kingdom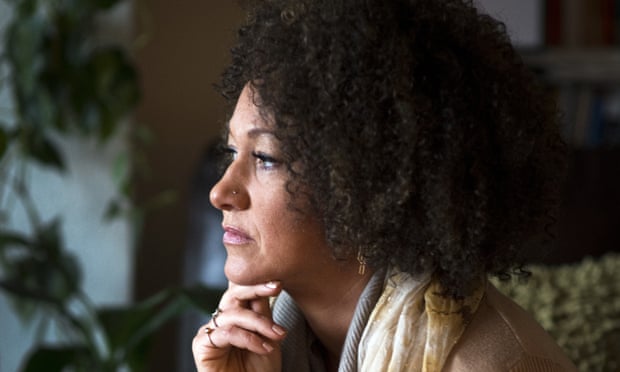 'Great for Dolezal that she got to realise her ambition to be black. But reverse the situation, and European-style hair extensions and a white parent would not facilitate the switch.' Photograph: Colin Mulvany/AP
Dolezal's idea that we all 'write our own stories' is easy for her to say. In reality, the racial fluidity she preaches is a one-way street
Rachel Dolezal, the white woman who for more than 10 years pretended she was black, promotes herself as transracial in her new memoir, published this week. How seriously are we expected to take this latest incarnation?
Dolezal, who recently changed her name to Nkechi Diallo, a mixture of Nigerian Igbo and Fula, claims that her book, In Full Color: Finding My Place in a Black and White World, was written partly "to just encourage people to be exactly who they are". This comes two years after she was found to have deceived the people of Spokane, Washington, where she was a race activist and branch president of the National Association for the Advancement of Colored People…
Read the entire article here.
Tags:
Claire Hynes
,
Nkechi Diallo
,
Rachel Dolezal
,
The Guardian