For Some Adopted Kids, There's a Danger in Erasing Racial Lines
The Takeaway
WNYC Radio
New York, New York
2017-07-10
Todd Zwillich, Host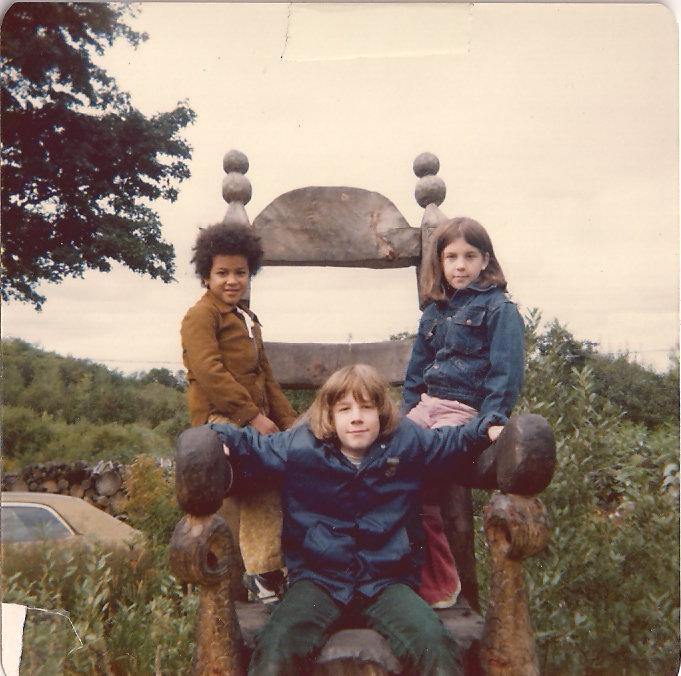 Rebecca Carroll (upper left) with her siblings, circa 1974. (Courtesy of Guest)
The Takeaway has been presenting conversations about race and identity through our original series, "Uncomfortable Truths: Confronting Racism in America."
Last week, we featured a conversation with Takeaway listener Rechelle Schimke and her brother, Gerritt. Rechelle is white; Gerritt, who was adopted, is black.
Rebecca Carroll, editor of special projects at WNYC Radio, heard echoes of her own story in that conversation. Rebecca, like Gerritt, is black, and was also adopted by a white family.
But while Gerritt's experience resulted in a seeming erasure of racial lines, Rebecca insists on the importance of recognizing the different identities that have shaped the history of race in America.
Listen to the interview (00:08:00) here.
Tags:
Rebecca Carroll
,
Rechelle Schimke
,
The Takeaway
,
WNYC
,
WNYC Radio