I dig through archives to unearth hidden stories from African-American history
The Conversation
2018-12-04
Jane Landers, Gertrude Conaway Vanderbilt Professor of History
Vanderbilt University, Nashville, Tennessee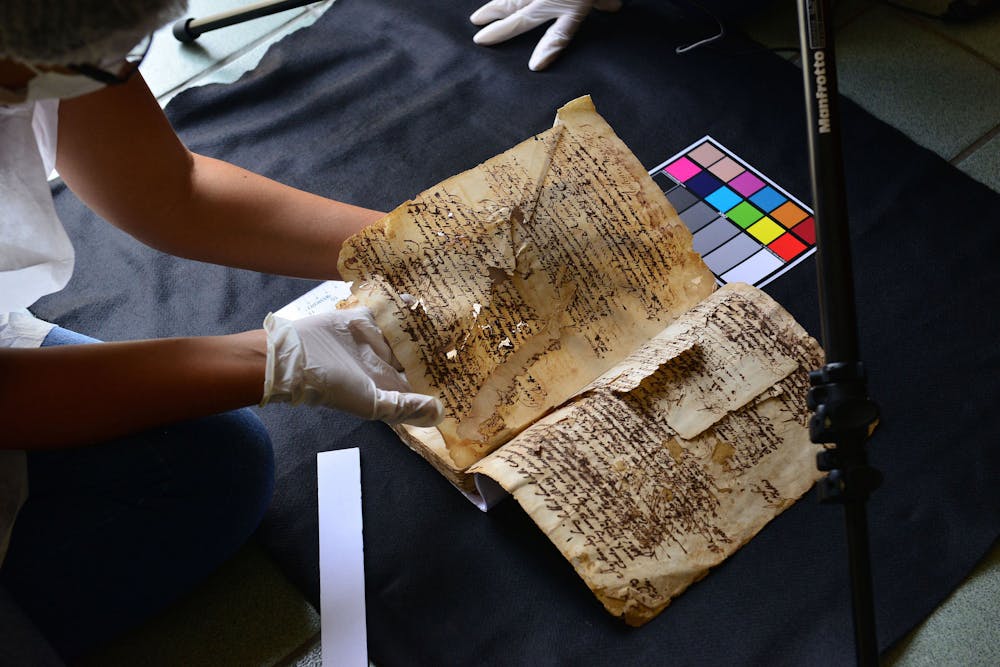 An archivist works with a document from Paraiba, Brazil. David Lafevor, CC BY-SA
Many years ago, as a graduate student searching in the archives of Spanish Florida, I discovered the first "underground railroad" of enslaved Africans escaping from Protestant Carolina to find religious sanctuary in Catholic Florida. In 1738, these runaways formed Gracia Real de Santa Teresa de Mose, the first free black settlement in what became the U.S.
The excitement of that discovery encouraged me to keep digging. After doing additional research in Spain, I followed the trail of the Mose villagers to Cuba, where they had emigrated when Great Britain acquired Florida. I found many of them in 18th-century church records in Havana, Matanzas, Regla, Guanabacoa and San Miguel del Padrón.
Today, those records and others live on in the Slave Societies Digital Archive. This archive, which I launched in 2003, now holds approximately 600,000 images dating from the 16th to the 19th centuries. Since its creation, the archive has led to new insights into African populations in the Americas…
…Previously unknown church records for Havana's black Brotherhood of St. Joseph the Carpenter document the membership of Jose Antonio Aponte, executed by Spanish officials in 1812 for leading an alleged slave conspiracy. Our records similarly document the marriage and death of another famed "conspirator" – the mulatto poet Gabriel de la Concepcion Valdes, better known as Placido…
Read the entire article here.
Tags:
Cuba
,
Florida
,
Jane Landers
,
Slave Societies Digital Archive
,
The Conversation