World Premiere of "Family Portrait in Black and White" at 2011 Sundance Film Festival
Family Portrait in Black and White
2011
Interfilm Productions, Inc.
Vancouver, British Columbia, Canada
Directed by: Julia Ivanova
Producted by Boris Ivanov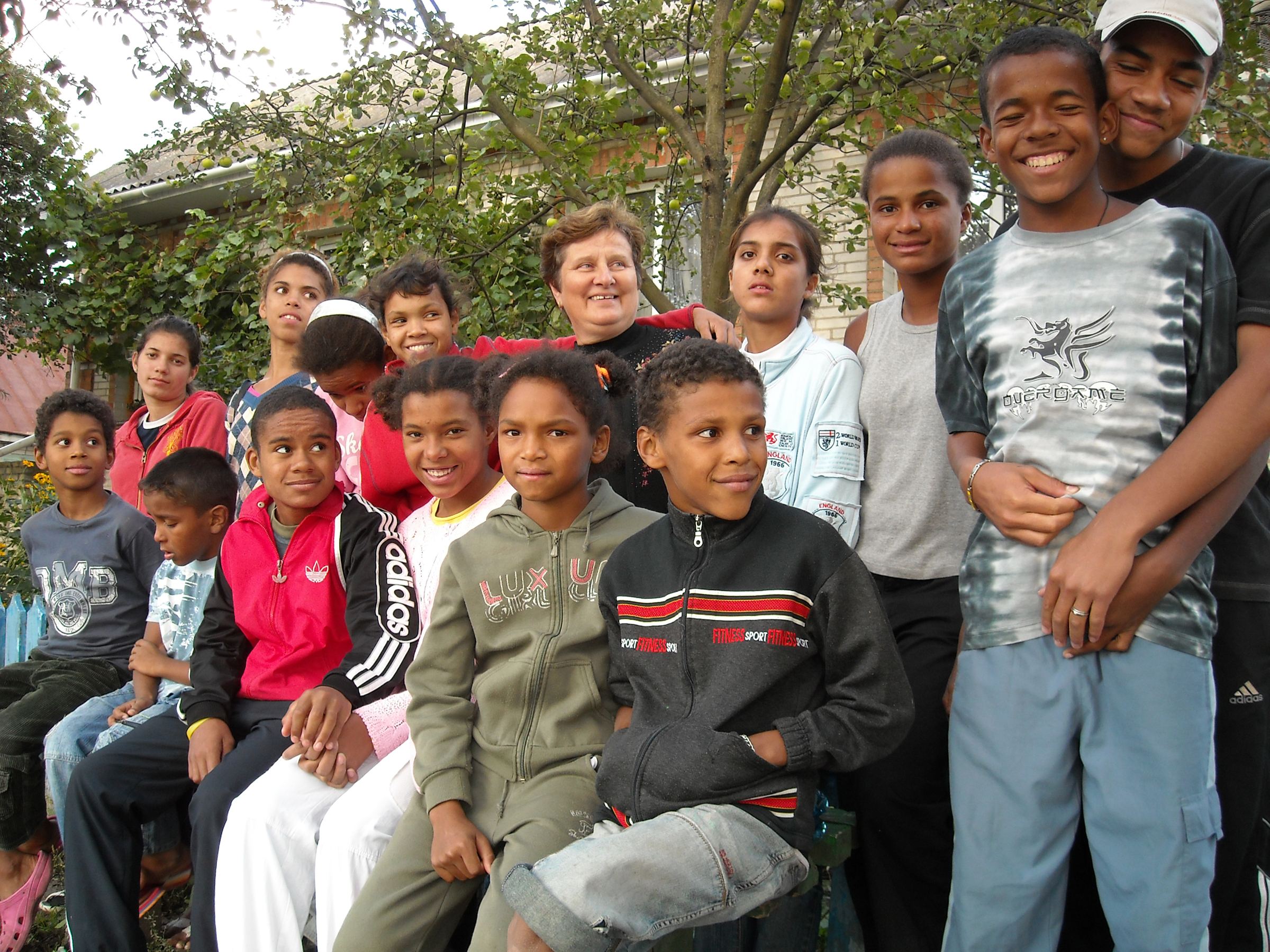 OLGA NENYA is a foster mother to SIXTEEN BLACK ORPHANS in Ukraine—where 99.9% of the population is white and where race DOES matter. Forced to constantly defend themselves from racist neighbors and skinheads, these children have to be on guard against the world that surrounds them.
No one is related by blood in this family, but everyone is connected by the color of their skin and by the woman who chose to be their foster mother. Olga is a loving mother but she is not Mother Teresa; she bears much more resemblance to a platoon leader. Some kids have learned to manipulate her, some obey, and only one constantly battles with her. Kiril, a 16-year-old boy nicknamed 'Mr. President' for his intelligence and effortless aristocracy, is the one who dares to openly argue with Olga—and pays dearly for it. The modern world is interconnected: not only did the British Charity buy the house for the family, but these kids from a tiny place in Ukraine have been spending summers with host families in France and Italy year after year. When European families offer to adopt the kids, Olga refuses despite being aware of what awaits a black Ukrainian beyond the protective shield of her family. For her, these children already have a family and, as she says, "The bird should only have one nest". This film is a multi-dimensional portrait of one family, the country they live in, and the bigger world they are a part of.
For more information, click here.
2010-12-01
Park City, Utah
PARK CITY, UT – Sundance Institute announced today the lineup of films selected to screen in the U.S. and World Cinema Dramatic and Documentary Competitions for the 2011 Sundance Film Festival. In addition to the four Competition Categories, the Festival presents films in six out-of-competition sections to be announced on December 2. The 2011 Sundance Film Festival runs January 20-30 in Park City, Salt Lake City, Ogden and Sundance, Utah. The complete list of films is available at www.sundance.org/festival…
…World Cinema Documentary Competition

This year's 12 films were selected from 796 international documentary submissions.

Family Portrait in Black and White / Canada (Director: Julia Ivanova) – In a small Ukrainian town, Olga Nenya, raises 16 black orphans amidst a population of Slavic blue-eyed blondes. Their stories expose the harsh realities of growing up as a bi-racial child in Eastern Europe. World Premiere
Tags:
Boris Ivanov
,
Interfilm Productions
,
Julia Ivanova
,
Olga Nenya
,
Sundance Film Festival
,
Ukraine