The officer who refused to lie about being black
BBC News Magazine
2015-04-17
Leslie Gordon Goffe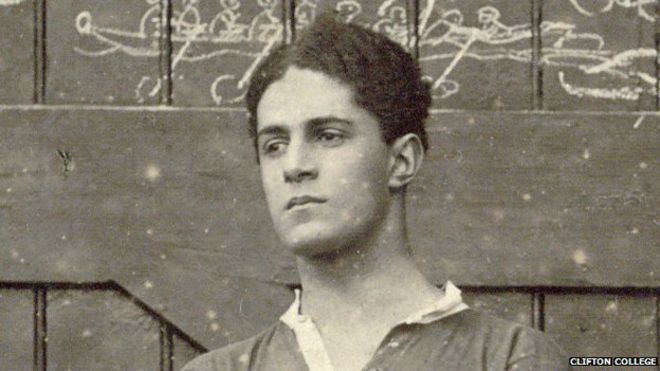 Today it's taken for granted that people of all ethnic groups should be treated equally in the armed forces and elsewhere. But as Leslie Gordon Goffe writes, during World War One black officers in the British armed forces faced a system with prejudice at its core.
When war was declared in 1914, a Jamaican, David Louis Clemetson, was among the first to volunteer.
A 20-year-old law student at Cambridge University when war broke out, Clemetson was eager to show that he and others from British colonies like Jamaica – where the conflict in Europe had been dismissed by some as a "white man's war" – were willing to fight and die for King and Country.
He did die. Just 52 days before the war ended, he was killed in action on the Western Front…
…Another candidate for the first black officer is Jamaican-born George Bemand. But he had to lie about his black ancestry in order to become an officer. Bemand, whose story was unearthed by historian Simon Jervis, became a 2nd lieutenant in the Royal Field Artillery on 23 May 1915, four months before Clemetson became an officer and two years before Walter Tull.
When the teenage Bemand and his family migrated to Britain from Jamaica in 1907, and the ship he was on made a brief stopover in New York, Bemand, the child of a white English father and a black Jamaican mother, was categorised by US immigration officials as "African-Black". Yet, asked in a military interview seven years later, in 1914, whether he was "of pure European descent", Bemand said yes. His answer was accepted.
But Clemetson took a different approach.
"Are you of pure European descent?" he was asked, in an interrogation intended to unmask officer candidates whose ethnicity was not obvious and who were perhaps light-skinned enough to pass for white. "No," answered Clemetson, whose grandfather Robert had been a slave in Jamaica, he was not "of pure European descent".
By telling the truth about his ancestry, Clemetson threatened to disrupt the military's peculiar "Don't ask, don't tell" racial practices, which were conducted with a wink and a nod…
Read the entire article here.
Tags:
BBC News
,
BBC News Magazine
,
David Clemetson
,
David Louis Clemetson
,
Leslie Goffe
,
Leslie Gordon Goffe