Obama Returns to His Biography
The Atlantic
2016-07-27
Yoni Appelbaum, Senior Editor/Washington Bureau Chief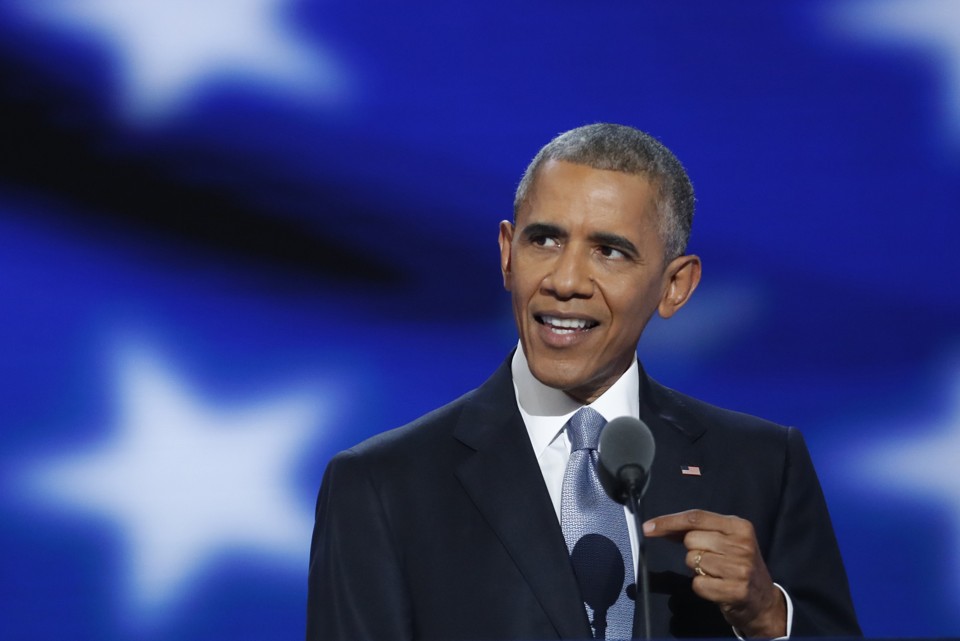 Mark Kauzlarich / Reuters
Twelve years after introducing himself to the American public as the son of an immigrant, the president recast himself as a bearer of Scotch-Irish values.
Twelve years ago, Barack Obama introduced himself to America as just a skinny kid with a funny name. He made his story into the American story—a tale of immigrant hopes, of opportunities, of success that could only come true in the United States. That speech launched him to the presidency.
In Philadelphia on Wednesday night, as he tried to anoint his successor and secure his legacy, he returned to his biography to close his appeal. But this time, he pulled out a different strand of the story. He spoke not just of his grandparents in Kansas, whose stories he has told many times before, but of their kin and communities, of their vision and values. They were, he said:
Scotch-Irish mostly, farmers, teachers, ranch hands, pharmacists, oil-rig workers. Hardy, small-town folk. Some were Democrats, but a lot of them, maybe even most of them, were Republicans—Party of Lincoln. My grandparents explained that the folks in these parts, they didn't like show-offs. They didn't admire braggarts or bullies. They didn't respect mean-spiritedness, or folks who were always looking for shortcuts in life. Instead, what they valued were traits like honesty and hard work. Kindness; courtesy; humility; responsibility; helping each other out. That's what they believed in. True things. Things that last. The things we try to teach our kids.
It's a different kind of American story. Not the son of a Kenyan goatherd rising directly to the highest office in the land, but working families toiling for generation after generation with quiet pride, relying on each other…
Read the entire article here.
Tags:
Kansas
,
The Atlantic
,
Yoni Appelbaum