Ancient DNA sheds light on what happened to the Taino, the native Caribbeans
Ars Technica
2018-02-19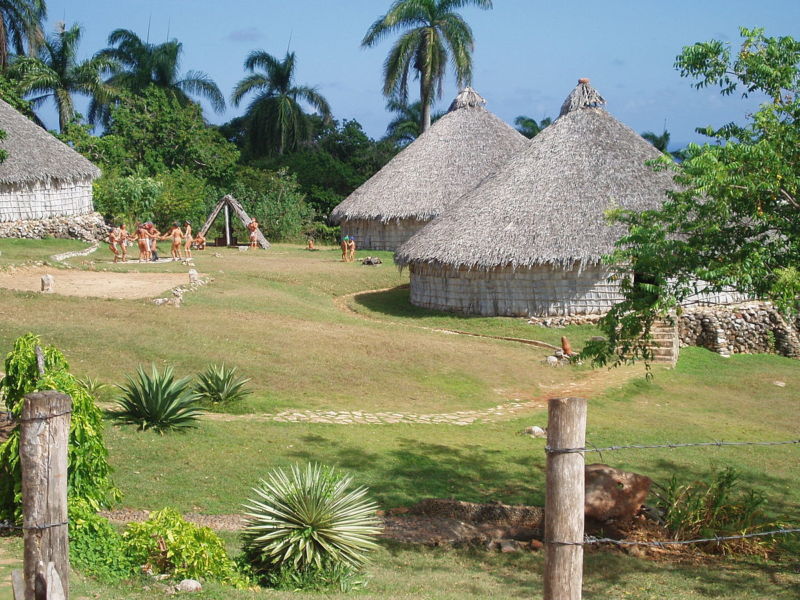 Reconstruction of a Taino village in Cuba. Michal Zalewski
A new DNA study explores where the Taino came from and where they went.
The Caribbean was one of the last parts of the Americas to be settled by humans, although scientists don't agree on when the first settlers arrived or where they came from. Some argue that people probably arrived from the Amazon Basin, where today's Arawakan languages developed, while others suggest that the first people to settle the islands came from even farther west, in the Colombian Andes.
"The differences in opinion illustrate the difficulty of tracing population movements based on a patchy archaeological record," wrote archaeologist Hannes Schroeder of the University of Copenhagen, Denmark, and his colleagues. Schroeder's research team has a new study on the genetics of the long-lost Taino people, which gives some clear indications of their origin and where they went after European colonization…
…Not vanished after all
The recent work also shows that the vanished people of the Caribbean didn't actually disappear without a trace. Modern inhabitants of the Caribbean islands mostly have a mixture of African and European ancestry, but some have a little indigenous DNA as well. That's not entirely surprising; Spanish colonists reportedly married Taino wives, and other records say that Taino and escaped African slaves also intermarried and formed communities. Some people have made an effort to revive Taino culture and identity in the last century and a half or so, but it has never been clear how genetically related modern Caribbean residents are to the presumably vanished tribes…
Read the entire article here.
Tags:
Ars Technica
,
Hannes Schroeder
,
Kiona N. Smith
,
Kiona Smith
,
Taino
,
Taino people