Love and hate: interracial couples speak out about the racism they've faced
The Guardian
2015-11-26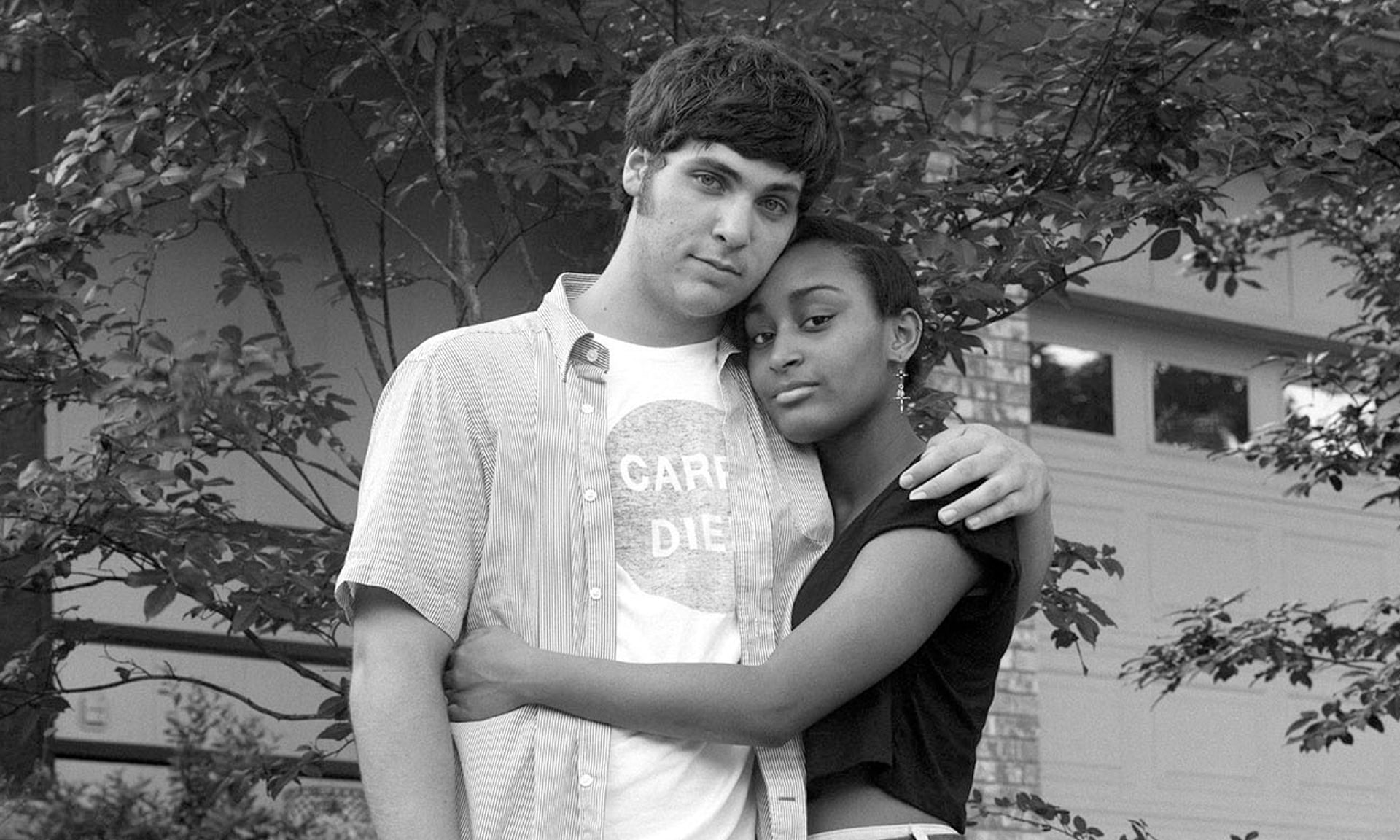 'I asked them to share any negative comments they'd overheard about themselves.' All photographs by Donna Pinckley
A couple stand by a flower bed. Her arm is wrapped about his waist like a rose climbing a tree. He rests his cheek on the top of her head. They stare down the lens, their bodies pressed together from thigh to neck in the late afternoon sun. "They are disgusting", reads a handwritten caption below the image – as jarring as a rock to a toe.
This shot is one of US photographer Donna Pinckley's ongoing series Sticks and Stones, which pairs interracial couples with the abuse they've received, sometimes directly, sometimes overheard. A southern girl at heart (she tells me that she could never move further north than Little Rock, Arkansas, where she lives), Pinckley works in black and white and the couples she depicts include a wide range of ethnicities and sexualities
"I started out photographing Hispanic families," she explains, her southern accent as lilting as a guitar. "When I moved to Little Rock, 20 years ago, I would take my camera and just photograph people within walking distance. I've photographed these kids over two decades, as they've grown up." It was the abuse one of these local children got on Facebook for being in an interracial relationship that got Pinckley thinking.
"It reminded me of a couple I photographed back in 1988, an African American man and an albino white woman," she says. "I remember them saying that Albuquerque in New Mexico was the least racist town they could live in. That started me thinking."…
Read the entire article and view the photographs here.
Tags:
Donna Pinckley
,
Nell Frizzell
,
photography
,
The Guardian