| | |
| --- | --- |
| | |
UPDATE: Mike Middleton is named interim UM System president
The Columbia Missourian
Columiba, Missouri
2015-11-12
Emma VanDelinder and Alexa Ahern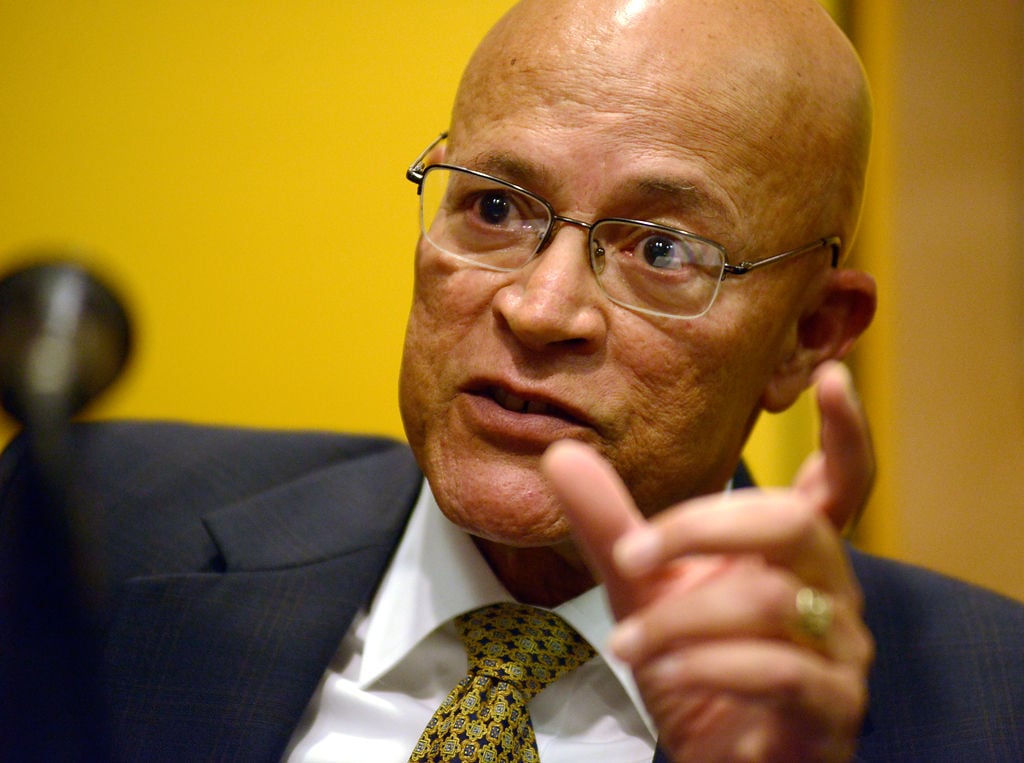 Interim UM System President Michael Middleton speaks at his introductory news conference Thursday at University Hall. Middleton was the first black professor in the MU School of Law. More recently, he served as deputy chancellor until his retirement on Aug. 31. (Justin L. Stewart)
COLUMBIA — One of Michael Middleton's first goals as interim president of the University of Missouri System is to address the demands made by Concerned Student 1950.
"It is imperative that we hear all of our students and do everything we can to make them comfortable and safe in our community," he said at a news conference Thursday announcing his appointment.
Middleton said he has met for weeks with members of Concerned Student 1950, who have been protesting for the past month, asking MU to increase diversity and inclusion. He said he met with some members before the group formally existed to talk about campus diversity and inclusion…
Read the entire article here.
Tags:
Alexa
,
Columbia Missourian
,
Emma VanDelinder
,
Michael Middleton
,
Mike Middleton
,
The Columbia Missourian
,
University of Missouri