| | |
| --- | --- |
| | |
Off the record: Wright State's Natasha McPherson pulls histories of Creole women from obscure public documents
Dialogue: Newsletter for Faculty & Staff
Wright State University, Dayton, Ohio
2015-02-03
Jim Hannah, Assistant Director of Public Relations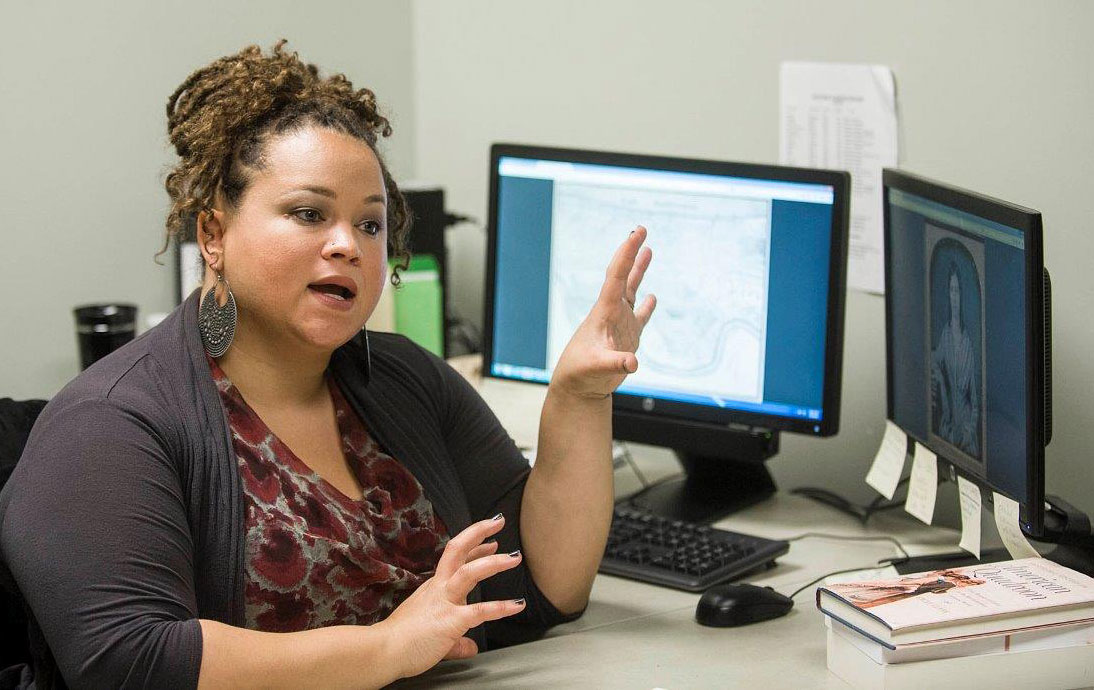 Natasha McPherson, an assistant professor of history, has spent 10 years documenting the previously untold history of Creole women.
With the nuns of the Sisters of the Holy Family butterflying around her, Natasha McPherson used a pencil to painstakingly scrawl hundreds of names and histories down on paper at the copy machine-less mission in New Orleans.
Many of those records would be washed away when Hurricane Katrina battered and wounded the city, leaving more than 1,800 people dead and causing $108 billion in property damage.
But McPherson's hand-copied records have survived and are part of a manuscript the Wright State University history professor has produced in a 10-year labor of love that reveals a previously untold history of Creole women.
"Getting this manuscript published is extremely important in preserving some of the history that might have been lost," McPherson said. "My handwritten copy is the only thing left of some of these records."…
…For most of their history, Creole women lived in the margins of two political classes — free and slaves. In the 19th century, they had more social freedom than African-Americans and even white women. But after the Emancipation Proclamation of 1863 freed the slaves, Creole women found themselves more strongly associated with African-Americans and thus more socially restricted.
McPherson discovered that many Creole women were able to preserve their status and previous privilege even without political representation by marrying white or Creole men and turning that into financial opportunity.
"Creole women have very shrewd business practices," she said. "Even if they are given just a little bit of money, they will turn it into a business. If they own their own home, they rent out rooms in their house for income."…
Read the entire article here.
Tags:
Dialogue: Newsletter for Faculty & Staff
,
James G. Hannah
,
James Geoffrey Hannah
,
James Hannah
,
Natasha L. McPherson
,
Natasha Latrice McPherson
,
Natasha McPherson
,
New Orleans
,
Wright State University