| | |
| --- | --- |
| | |
Racial awareness lacks "One Drop of Love"
The Current
St. Petersburg, Florida
2016-10-06
Mereysa Taylor, Co-Opinion Editor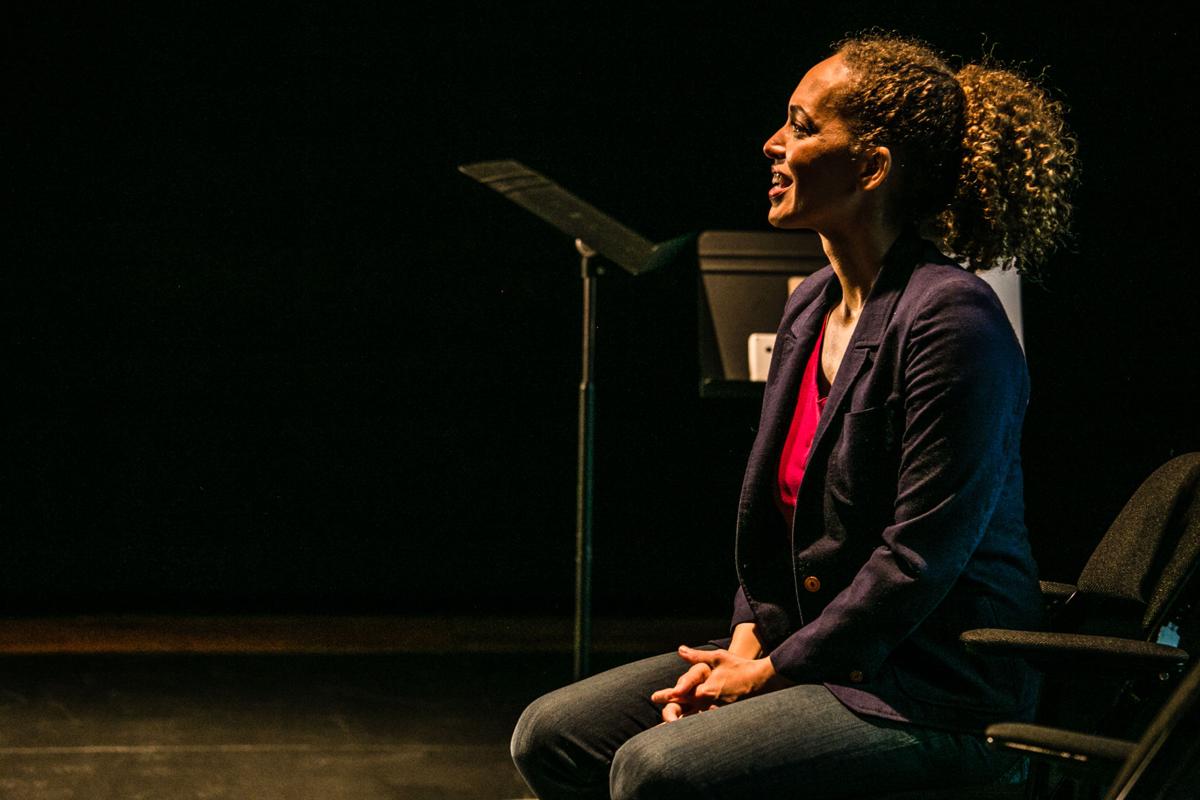 Cox DiGiovanni artfully narrates her own education about being mixed race in America in efforts to start a larger national dialogue.
photo by Jeff Lorch
Fanshen Cox DiGiovanni graced Eckerd with her one-woman performance about how race was constructed in the U.S. and the ways in which it affects our most intimate relationships on Sept. 15.
"People lived with the rule, that one drop of black blood, deemed you black in a national census," she said, remarking on the history of our national census and the notorious "one drop rule."
Her performance, called "One Drop of Love," barely filled Miller Auditorium; more senior citizens of the surrounding St. Petersburg area attended than Eckerd students did. Shame on us.
Cox DiGiovanni tours around the country, performing her wildly entertaining, educational and autobiographical piece on race, justice, truth and love. A mixed race woman herself, she found her passion in acting and storytelling, and what began as a thesis project for her Master of Fine Arts (MFA) in 2013 bore an influential piece of performance art. She has since then used her platform and creative license to educate and empathize with the plight of racial minorities in this country, including those of mix race.
At this school, this is a particular conversation that nobody really wants to have — it's too awkward, too uncomfortable to face the fact that there may be something wrong with the way race is handled at Eckerd– whether that be in the classroom, on tours or with Eckerd brochures that like to depict a rainbow of color in our predominantly white student body…
Read the entire article here.
Tags:
Eckerd College
,
Fanshen Cox
,
Fanshen Cox Digiovanni
,
Mereysa Taylor
,
The Current