Leyton playwright Lynette Linton's play #Hashtag Lightie will be running at Arcola Theatre in Dalston
Wimbledon Guardian
2017-01-23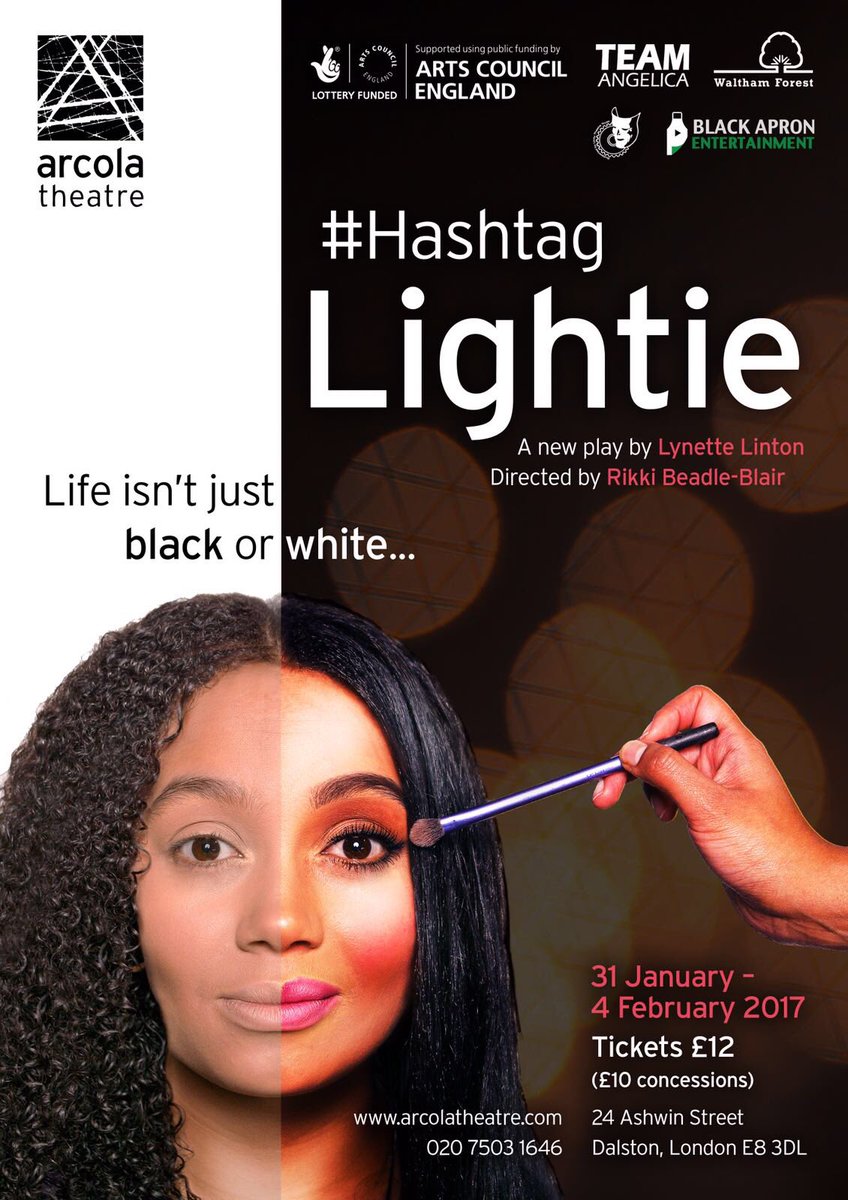 What does it mean to be mixed race in this day and age? That is the question being posed by Leyton writer Lynette Linton in her new play #Hashtag Lightie at the Arcola Theatre, in Dalston.
The story follows Ella, a mixed race 16-year-old who is popular and addicted to social media. Her Youtube channel gives make-up tips, opinions, and videos of her eccentric family. However, one of her videos goes viral and Ella finds herself in the centre of a social media storm that results in a family fallout and changes her perception of identity and beauty…
Read the entire article here.
Tags:
#Hashtag Lightie
,
Arcola Theatre
,
Lynette Linton
,
Rachel Russell
,
Wimbledon Guardian