| | |
| --- | --- |
| | |
Ball Bearings Magazine
2018-02-26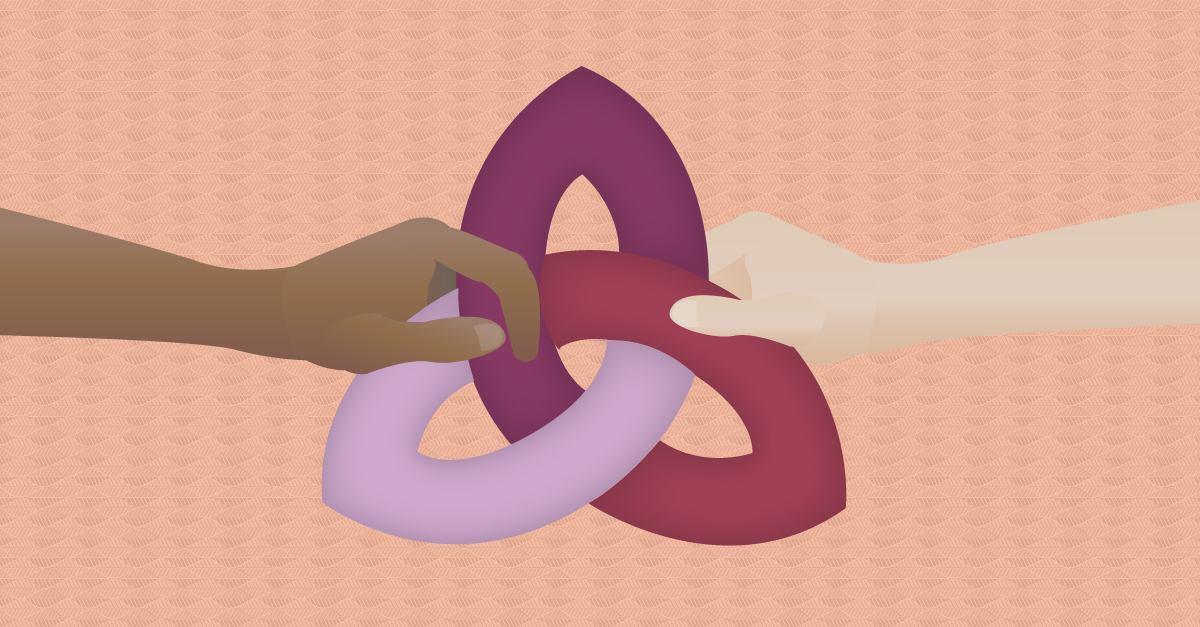 Photos/Illustrations by Annelise Hanshaw
When a child is raised with parents from different cultures, they are exposed to different perspectives and beliefs that shape how they approach the world.
In the Celtic culture, the most valuable things are said to come in threes—The Earth, the Sea, and the Sky, and the three stages of life. Representing this ideology is the Celtic knot, known also as the Triquetra or the Trinity Knot.
The Celtic knot is composed of lines woven together meeting at three key points. The knot has been adopted into many other cultures despite its Celtic origin.
The knot, a versatile and ornate symbol, adorns wedding rings, glows with sunlight streaming through stained glass church windows, and even shows up on TV shows.
Celebrating Differences
Stephen Baker's Celtic knot is embedded in his skin, a tattoo laying directly over his heart. For him, its points represent his mom, his siblings, and his step-dad.
Like the knot, his family is woven together despite the staggering differences in their cultures.
Stephen is biracial, and he appreciates all the different cultures and people who came together to create his unique worldview…
Read the entire article here.
Tags:
A Family Affair
,
Ashlee Baird
,
Ball Bearings Magazine
,
Brianna Bradley
,
David Bradley
,
Mary Baker-Boudissa
,
Merritt Mclaughlin
,
Nabil Boudissa
,
Seth Carrier-Ladd
,
Stephen Baker