A mixed-race woman's long quest to prove her Native American ancestry
The Washington Post
2019-01-04
Neely Tucker, Contributing reporter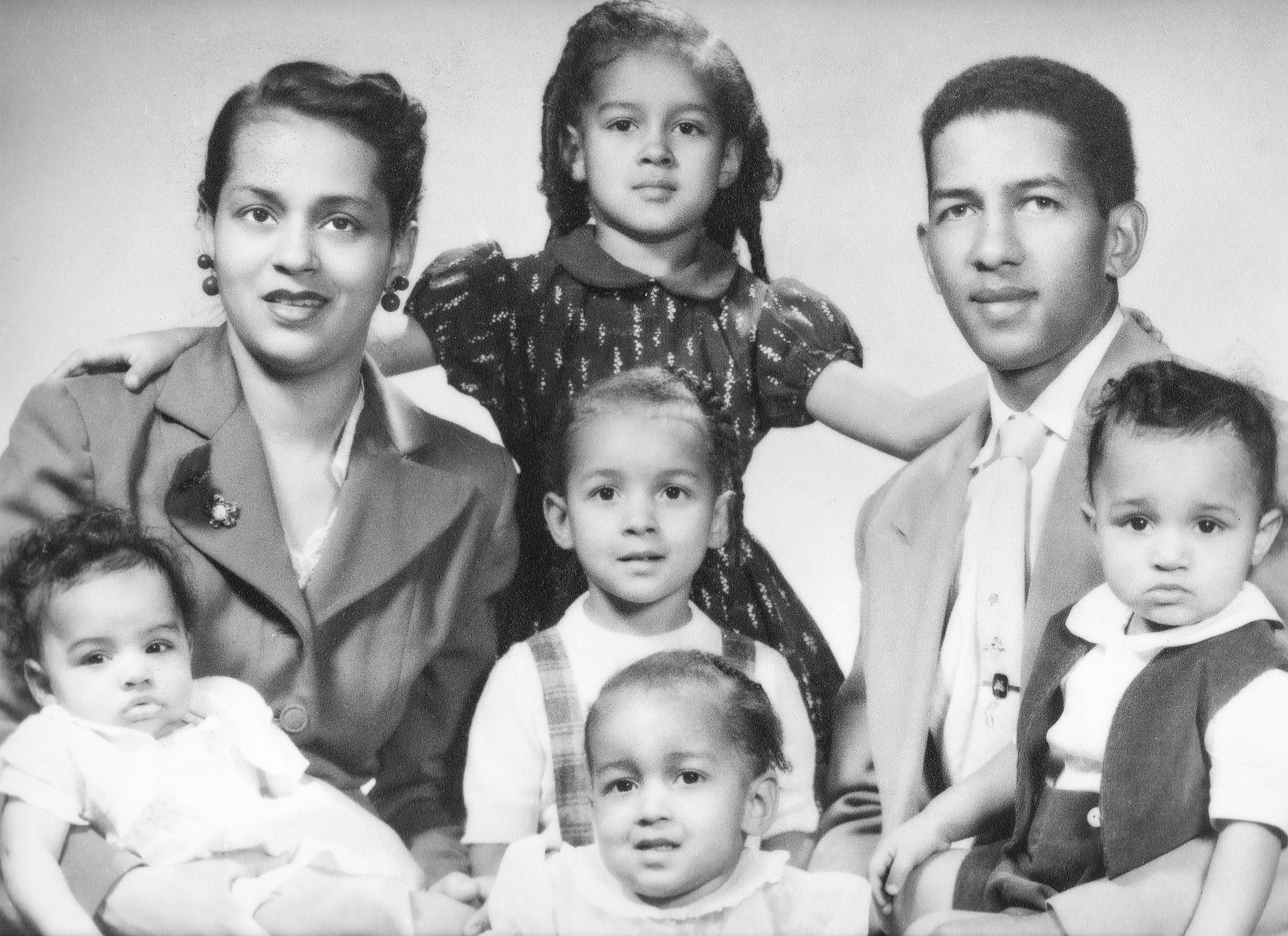 Darnella Davis, center, with her siblings and their parents, John and Mary, in 1955. Mary was Muscogee Creek, and John said he had Cherokee blood; a grandfather received a land allotment for Native Americans. But Darnella's Indian heritage was later disputed. (University of New Mexico Press; courtesy of Lafayette West)
When Darnella Davis was a shy, "sandy-colored and sandy-haired" teenager growing up in Detroit in the 1960s, she knew she was "part Indian." It wasn't entirely clear what that meant. In that era of Motown, the civil rights movement and the devastating 1967 riot/rebellion that wrecked that city, she knew that her Oklahoma-based family was not culturally kin to the black neighbors who'd fled sharecropping and the Deep South. As a standout arts student at the city's premier (and racially mixed) high school, Cass Tech, she knew she wasn't white, either.
Her dad talked of growing up as a Cherokee kid; people sometimes called her Muscogee Creek mom "Pocahontas," and the family drove 19 hours to their ancestral spot in northeast Oklahoma every summer and school holiday. Her grandfather, Crugee Adams, had once grown rich there, drawing on the mineral rights of his land allotment for Native Americans dating back to the late 19th century.
So imagine her surprise when she applied for a post-graduate scholarship in Boston reserved for Native Americans and was told, both by the state of Massachusetts and the Cherokee Nation, that she wasn't Indian, either. The resulting, decades-long experience of white and Native American bureaucrats telling her what percentage of Indian blood she must possess to qualify as a certified member of the tribe proved to be the background for "Untangling a Red, White, and Black Heritage: A Personal History of the Allotment Era."…
Read the entire article here.
Tags:
Darnella Davis
,
Neely Tucker
,
Oklahoma
,
The Washington Post
,
Washington Post