Marvin Jones' Winton Triangle research a personal journey
Coastal Review: A Daily News Service of the North Carolina Coastal Federation
Newport, North Carolina
2021-07-06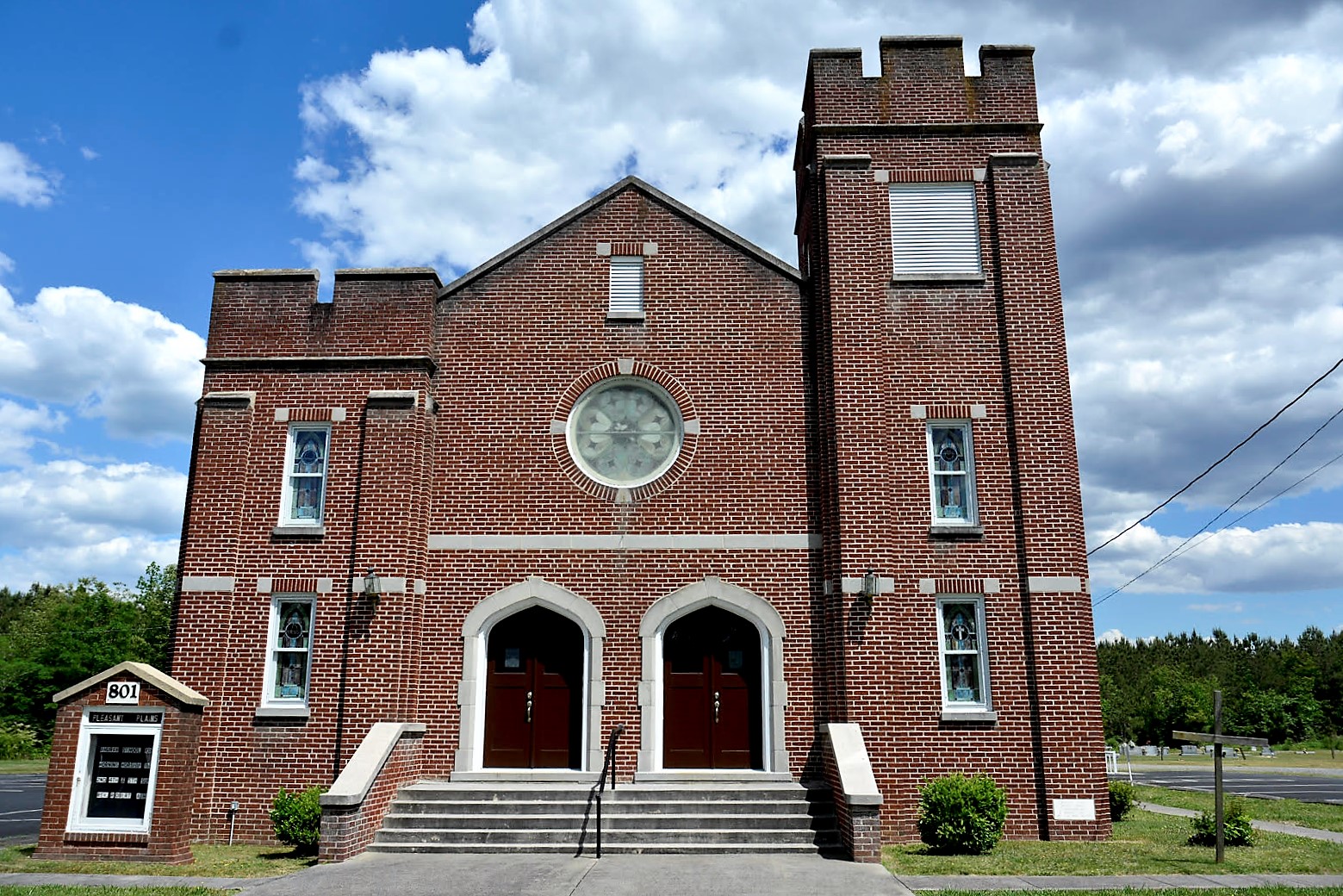 The Pleasant Plains Baptist Church founded in 1851 is one of the oldest multiracial congregations in North Carolina. The brick church, built in 1951, replaced the original wooden church. Photo: Kip Tabb
Marvin Jones, Chowan Discovery Group executive director, has made it his life's work to document the history of a northeastern North Carolina community of color.
NORTHEASTERN NORTH CAROLINA — In 1845, North Carolina passed a law prohibiting free people of color from selling liquor. Fourteen years later, the law was expanded banning the sale of liquor to "… any free person of color, for cash, or in exchange for articles delivered, or upon any consideration whatever, or as a gift …"
Almost immediately, 55 white men from Hertford County requested an exemption. There does not seem to be a record of why the exemption was requested, but in his University of North Carolina Chapel Hill 2012 doctoral dissertation, Warren Milteer points out that "by 1860, approximately 1,000 free people of color resided in Hertford County, giving the county one of the largest free non-white populations in the state."
The law, specifically calling out free people of color, highlights how complex the story of race in America is.
Not every person of color in the South was enslaved.
It is a point Marvin Tupper Jones, the executive director of the nonprofit volunteer preservation and research organization Chowan Discovery Group, explains in detail. A native of what he describes as the Winton Triangle in Hertford County, Jones traces his heritage to the late 17th century.
"My oldest named ancestor was from India. William Weaver shows up around 1690," he told Coastal Review. Weaver was the father of biracial children who were free…
Read the entire article here.
Tags:
Chowan Discovery Group
,
Coastal Review
,
CoastalReview.org
,
Marvin Jones
,
Marvin T. Jones
,
Marvin Tupper Jones
,
North Carolina
,
North Carolina Coastal Federation
,
Warren Eugene Milteer
,
Warren Eugene Milteer Jr.
,
Warren Milteer
,
William Weaver