Celeste Ng: 'It's a novel about race, and class and privilege'
The Guardian
2017-11-04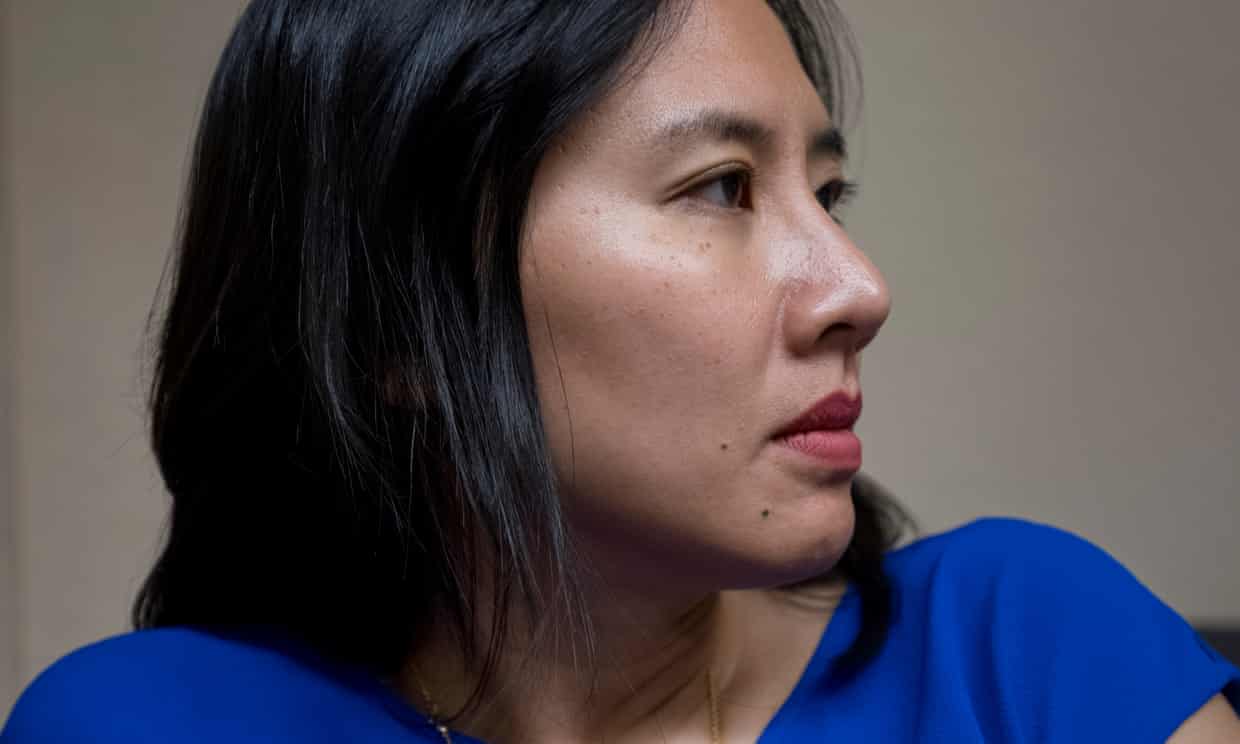 Celeste Ng … 'I have an interest in the outsider.' Photograph: Robert Gumpert for the Guardian
The books interview: the bestselling US author on family, fitting in and giving a voice to those without power in her new book, Little Fires Everywhere
Celeste Ng's first novel Everything I Never Told You opens with 16-year-old Lydia Lee found drowned in a lake. She was her parents' favourite, the opposite of a troublemaker, an innocent. How did it happen, who was responsible for her death? And can the family survive?
The mystery of Lydia's fate propels the narrative, which is tightly focused on one couple and their mixed-race children in 1970s suburban America – the secrets that have been kept, the hopes dashed, the sense of not fitting in. A page-turning literary thriller that is also a thought-provoking exploration of parenthood and family life, the novel enjoyed huge success – critics' accolades, big sales and selection by Amazon editors as their 2014 book of the year.
Ng's follow-up, Little Fires Everywhere, also begins memorably, with a large, elegant house on an affluent street in flames. It belongs to Elena and Bill Richardson, a picture-perfect married couple with four teenage kids. "The firemen said there were little fires everywhere," one of the children reports: "Multiple points of origin. Possible use of accelerant. Not an accident." Another mystery: who did it and why? On the same day, bohemian Mia Warren and her daughter Pearl, who have become closely entangled with the Richardsons, pack up and leave town…
…Ng's husband is white; they have a biracial son, and her first novel is interested too in the idea of feeling "other" even within one's own family – how two parents can view the same events in contrasting ways. There are occasions when Ng and her husband are still brought up short by the realisation they have "lived in two different worlds". At moments of tension – one incident at airport security, for instance, or another while getting their son a passport – he assumes he'll be given the benefit of the doubt, she says, whereas "my understanding is that you have to toe the line or you'll be in trouble"…
Read the entire article here.
Tags:
Celeste Ng
,
Paul Laity
,
The Guardian